A great find from the Open Culture site:
Seven Tips From F. Scott Fitzgerald on How to Write Fiction
F. Scott Fitzgerald is often portrayed as a natural-born writer. "His talent," says Ernest Hemingway in A Moveable Feast, "was as natural as the pattern that was made by the dust on a butterfly's wings." But Fitzgerald saw himself in a different light. "What little I've accomplished," he said, "has been by the most laborious and uphill work."
1. Start by taking notes.
2. Make a detailed outline of your story.
3. Don't describe your work-in-progress to anyone.
4. Create people, not types.
5. Use familiar words.
6. Use verbs, not adjectives, to keep your sentences moving.
7. Be ruthless.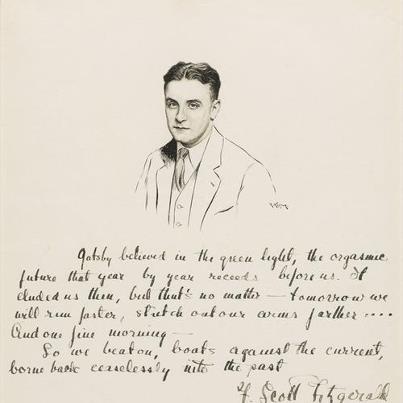 From the author of The Great Gatsby, this is advice that needs to be taken seriously.